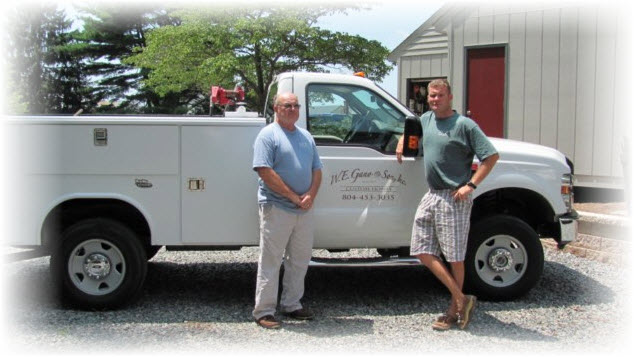 W.E. Gano & Son, Inc. are premiere builders in the Northern Neck and surrounding areas.
In 1968, William E. Gano, a third generation builder, formed a residential and commercial building company in Reedville, Virginia. He was guided by his maternal grandfather, Groves C. Dodson, who was known for his craftsmanship with numerous Victorian homes throughout the Northern Neck area.

In the following years, William E. Gano proved to be one of the elite builders of the Northern Neck and the many homes that he constructed in the Northern Neck area could easily be identified by the high quality standard of work that was incorporated into these homes. In 1993, William's son, Jonathan joined William and W.E. Gano & Son, Inc. was formed.
With William's experience and Jonathan's keen eye, W.E. Gano & Son, Inc., are building some of the Northern Necks finest custom crafted homes. Wait no longer, start building your dreams today by contacting W.E. Gano & Son, Inc.
Numbers Speak For Themselves